Smile Better. Live Better.
At Simply Pediatric & Orthodontics Dentistry we have been touched by countless patients whose lives were transformed by a confident smile, and we are on a mission to spread smiles throughout entire communities. It starts with providing exceptional patient care in our office and continues by being an exceptional neighbor. As a member of the Simply Doing Good network, we support local businesses, youth activities and community events, helping spread smiles and improve the lives of those around us. Ask us how we can help you live your best life, starting with a smile.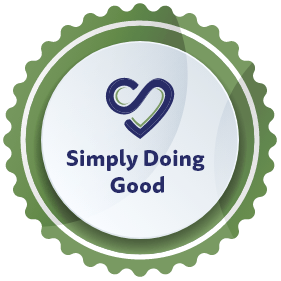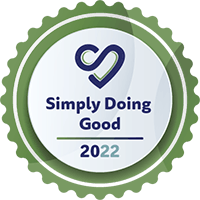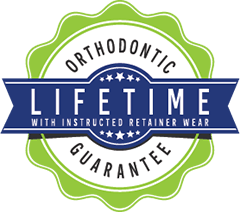 Every Child is Different & Unique
All-Inclusive Dentistry for Everyone
Whether your adorable infant has just gotten their first "baby" tooth or your teenager is ready for orthodontic treatment as they're filling out college applications, the Simply Pediatric Dentistry & Orthodontics team can't wait to get started! We offer an extensive menu of services that cover smiles at every age range, as well as calming sedation dentistry for our most anxious patients and even dedicated special needs dental care.
Meet Your Experienced Doctors
Specially Trained and Caring
Our dental team's love of working with younger patients will be crystal-clear from your son or daughter's very first appointment! They combine energetic, creative personalities with the latest advanced training to create a safe, pleasant space for each appointment that inspires smiles. Our dental office's accomplished orthodontists have been straightening growing teeth for years. Together, they can't wait to make ongoing oral healthcare a much smoother experience for children and parents alike.
Read More About Our Doctors

My son is a patient of Simply Pediatric Dentistry & Orthodontics and we have always had A positive experience at this office. My son has autism and has difficulty in both receptive and expressive language and anxiety. Today I observed my son actually enjoy the visit to the dentist office end... no cavities!
Kevin M., Londonderry, NH
They were phenomenal with my 3 yr old son. He needed a shot and a crown. They were quick and perfect keeping him calm and relaxed. They absolutely exceeded what I expected. I just can't get over how excellent they are. Great job!!!
Ronald C., Pelham, NH
Thanks so much for fixing my kiddos tongue tie. The new doctor is great. I am making sure to let everyone know that they can get tongue ties fixed here. Aside from this, we are really happy with the new change in doctor. He's very professional, gentle, and the kids like him.
Amy M., Pelham, NH
What Sets Simply Pediatric Dentistry & Orthodontics Apart? Quite a Bit.
Your child's dental health influences their life in so many ways, from the foods they can eat to their overall sense of self-confidence! Our dental office always goes the extra mile to help these special patients smile brighter by providing compassionate care for infants, school-aged children, teenagers, and every unique kid in-between.
Dental Insurance & Medicaid
Affordable Care for All
Paying for something as important as your child's dental care shouldn't have to be a stressful or over-complicated experience. At Simply Pediatric Dentistry & Orthodontics, we go out of our way to make children's dentistry as convenient as possible. Our dental office happily accepts most major dental insurances, as well as Medicaid. Flexible, budget-friendly financing is also available to families without dental insurance. Any questions or concerns? Our front dental office team is always here to lend a helping hand when you need it most!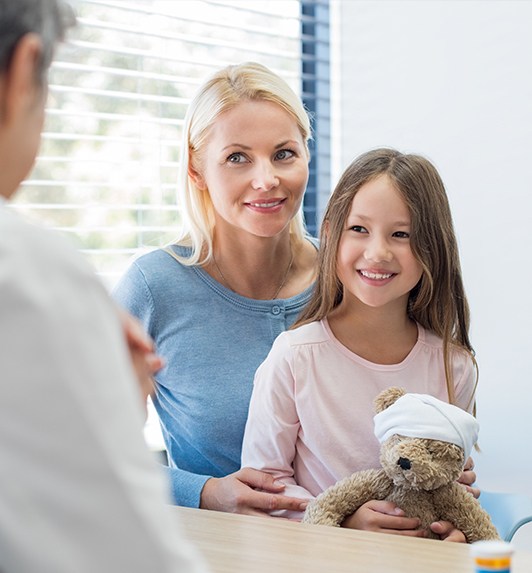 Our Dental Team
Gentle & Caring
Our Pelham, NH pediatric dental team loves helping children feel very comfortable and at ease in the dentist's chair! That's why we're always smiling, listening, and chatting with our special patients about their interests throughout each appointment. Parents can rest easier, too – every staff member has plenty of experience and can address any questions or concerns that may arise, always making safety a top priority. We sincerely hope that your son or daughter's first visit at Simply Pediatric Dentistry & Orthodontics will be followed by many, many more.
Request an Appointment