Sports Mouthguard – Pelham, NH
Ideal Protection for Active, Growing Smiles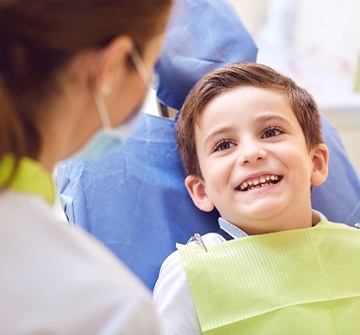 As a parent, you probably love to see your son or daughter staying active with their favorite sport or recreational activity. What you don't like to think about is how easy it is for them to accidentally damage their teeth, soft tissues, or jaw while they play. That's why at Simply Pediatric Dentistry & Orthodontics, we offer custom sports mouthguards to provide ideal protection for active, growing smiles. Give us a call today to schedule your child's next appointment and have them fitted for this small but important dental device.
Why Get a Sports Mouthguard From a Dentist?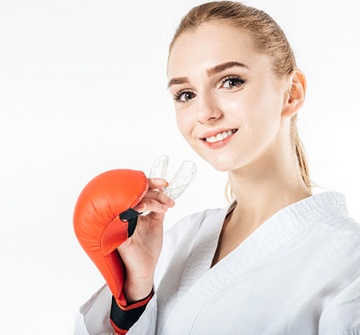 You've probably seen plenty of sports mouthguards for sale at your local grocery store, pharmacy, or online. While these products may look and function similarly to a sports mouthguard from your dentist, a professionally made appliance offers important advantages like:
Improved comfort: A precise, custom fit ensures that your child's mouthguard is comfortable to wear.
Easier breathing: A loose fit from a store-bought mouthguard can make it more difficult for your child to breathe while they play.
More durable: We use high-quality materials to help keep your child's mouthguard strong and reliable for much longer than over-the-counter items.
Better protection: With a professionally made mouthguard, you and your child can rest easy knowing they have the best protection for their teeth, soft tissues and jaw.
How Are Custom Sports Mouthguards Made?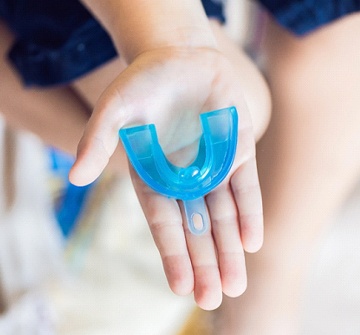 To make your child's sports mouthguard, we'll first take impressions of their teeth. This mold will then be sent off to a dental laboratory where it will be used to craft their mouthguard. Once it's ready, you'll return to our office and we'll ensure the final product fits in your little one's mouth comfortably. After making any final adjustments, you'll leave with peace-of-mind and a high-quality sports mouthguard that fits your child's unique smile.
How Are Sports Mouthguards Cared For?
While your child's mouthguard will work wonders on the field, it may end up causing problems if not cared for properly. Rinsing the mouthguard out every now and again won't be enough to protect your child from cavities and gum infections. Instead, it should be brushed with toothpaste regularly and washed with soapy water to clean away built-up plaque, bacteria, and food particles. Keeping their mouthguard free of these lingering particles is essential for keeping your son's or daughter's smile happy, healthy, and safe!
If you're interested in learning more about sports mouthguards, be sure to give us a call today! We'll be happy to schedule a consultation for you and your child.