Dental Sealants – Pelham, NH
A Quick & Easy Way to Prevent Cavities
It's almost always better to prevent a problem from happening instead of treating it after the fact. This is especially true when it comes to protecting your little one's smile from cavities! Children are at a higher risk of tooth decay than adults because the enamel on baby teeth is weaker than that of permanent teeth. Plus, some cavity-causing plaque and bacteria are bound to be left behind while your child learns to brush. This combination leaves your child's teeth, particularly the chewing surfaces of the back teeth, at a high risk of decay. That's why at Simply Pediatric Dentistry & Orthodontics, we offer dental sealants in Pelham as a quick and easy way to prevent cavities! Read on to learn more about this helpful service and give us a call today to schedule your child's next appointment.
What Is a Dental Sealant?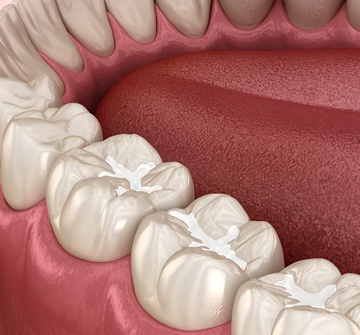 A dental sealant is a type of clear, biocompatible plastic material that we can use to coat teeth. Once in place, it hardens and becomes a protective barrier over the enamel. Dental sealants are most often placed in the deep grooves and pits of the back molars, since these areas can easily collect plaque and bacteria. With a dental sealant in place, these areas are sealed and protected from cavity-causing particles. The American Dental Association recommends that children get dental sealants between the ages of 5 and 7, then again between 11 and 14.
How Are Dental Sealants Placed?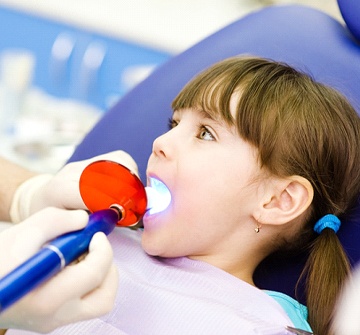 It only takes a few moments at the end of your child's regular checkup to apply a dental sealant. Here are the simple steps we'll use:
Every tooth is cleaned and dried.
An acidic gel is placed on the chewing surfaces of the treated teeth.
The gel roughens the surface of the teeth, which will encourage a strong bond between the enamel and the sealant.
After just a few moments, the gel is rinsed off and the teeth are dried again.
The sealant is painted onto the grooves of the teeth.
We'll use a special blue light to harden the sealant and bond it in place.
Dental sealants are small, practically invisible, and tasteless, so your little one won't even know they're there. Thanks to this quick and painless process, your child's teeth will be fortified against cavities for years to come.
Getting the Most Out of Dental Sealants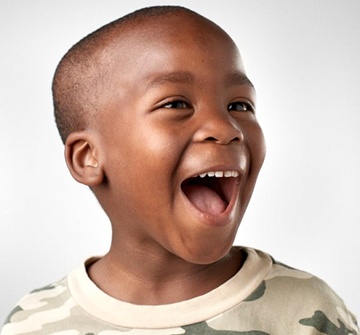 Dental sealants are one of the most cost-effective treatments available, but you'll still want to make the most out of your investment! With the right care, a dental sealant can last for a decade or more. However, the wrong habits could shorten that timeframe and increase your child's risk of cavities. To properly care for your little one's dental sealants, make sure that they brush and floss at least twice a day. Do your best to limit their sugar intake and instead provide healthier options with calcium and vitamin D. Finally, make sure to bring them in every six months for a regular checkup. We'll check to make sure that their sealants are staying in place and provide any touch-ups if necessary.