Traditional Braces – Pelham, NH
Reliable & Fun Orthodontic Treatment
Even with discreet Invisalign treatment, traditional metal braces are often the best choice when it comes to achieving dramatic orthodontic results for teens. Not only are they durable, but they can address mild, moderate, and even severe misalignment and crowding problems that keep many teens from reaching their full social potential in middle and high school. Metal braces in Pelham are a cost-effective, fun, and subtle treatment that can help your teen achieve their smile goals.
Why Choose Us For Traditional Braces?
Happily Accepting Dental Insurance
Convenient Appointment Hours
Board-Certified Orthodontist
The Process of Getting Braces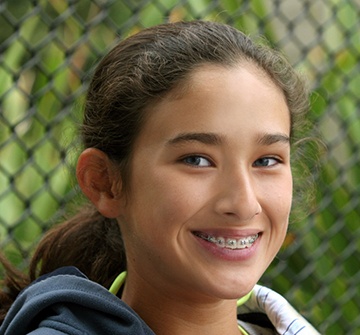 Once we've examined your teen's smile and you've both decided that traditional braces are the right choice, we'll move the rest of the process along. Getting braces involves five basic steps that we've outlined below for you:
Take impressions of your child's teeth to create their treatment plan.
Bond the metal brackets to their teeth and secure the arch wires to them.
Visit our office every six to eight weeks so we can adjust the tension of their arch wire.
Remove the brackets and wires at the end of their treatment and talk about their retainer options.
Show your teen how to wear their retainer to prevent their teeth from shifting back into their original positions.
Benefits of Traditional Braces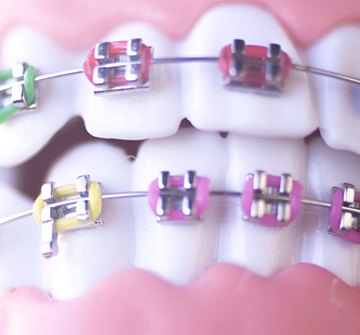 Getting your child's teeth straightened with traditional orthodontics in Pelham offers a variety of benefits. Some of these include:
Improved oral health due to the elimination of hard-to-clean nooks and crannies caused by crowding and misalignment.
An average treatment time of between 14 and 18 months.
Proven and perfected results.
Can address orthodontic issues ranging from mild to severe.
Tips for Maintaining Braces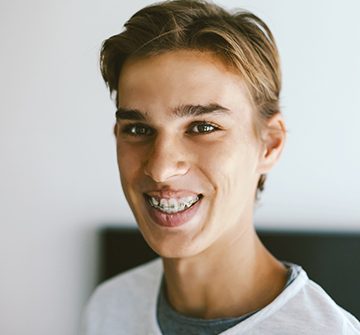 Once we apply the oral appliance to their teeth, our orthodontist in Pelham, Dr. Alkhoury, will walk them through how to take care of their smile during their treatment. Here are some braces tips that we often recommend:
Brushing after meal times.
Flossing every day, including between the arch wire.
Coming to their follow-up visits.
Visiting us every six months for a checkup and cleaning.
Avoiding hard and sticky foods.
Our team will be more than happy to answer any other questions that your child has about taking care of their braces. If they accidentally break a bracket or wire, don't worry! We'll help repair it quickly so they stick to their treatment timeline.