Dentistry for Infants – Pelham, NH
Healthy Starts
for Brand New Smiles
Have your child's first teeth just started to peek through their gums? If so, then pediatric dentist Dr. Bakr Amin recommends that it's time for their first appointment! Starting dental care as early as possible won't only ensure your child enjoys optimal oral health, but it will also help them become more familiar and comfortable with the dentist so future visits are always smooth and easy. If you're eager to give your baby's smile the strongest start possible, be sure to call us today to schedule dentistry for infants in Pelham, NH!
Why Choose Us for Dentistry for Infants?
Warm & friendly team with decades of pediatric dental experience
Family-friendly hours: Early morning & Saturday appointments available
Ready to accept & maximize all insurances, including Medicaid
Oral Health Risk Assessment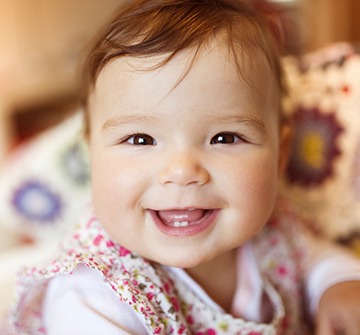 When you bring your child in for their very first appointment, our dentists will perform a quick and gentle exam that looks at their new teeth and gums to make sure everything is developing correctly. We'll go over how you can take care of your new smile at home, and we'll be happy to answer any questions you might have as well. One of the main tips we give new parents is to make sure to NOT let their baby fall asleep with a bottle in their mouth UNLESS it contains water. Otherwise, this can expose their teeth to sugar for several hours on end, leading to preventable cavities.
Teething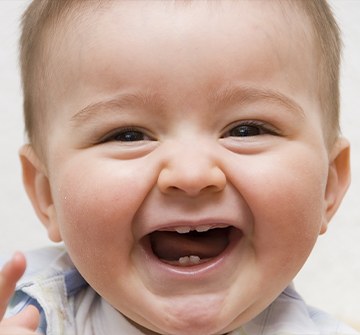 Your child is sure to let you know as soon as they start teething. To help ease their aching gums, we recommend gently massaging them with a clean finger is a quick solution. You can also give your child rubber teething toys that are designed to be chewed—chilling them in the fridge can help numb your baby's discomfort as well! We have plenty of tips to help you and your child get through this developmental milestone, so don't hesitate to give us a call for assistance!
Fluoride Treatments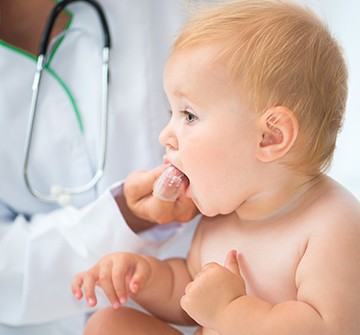 If you take a quick survey of all the oral healthcare products in your house, chances are that 99% of them contain fluoride. This helpful mineral has been shown to dramatically lower a person's risk for tooth decay, which makes it an excellent tool to help safeguard a child's developing smile. At your child's routine appointments, we can coat their teeth in a fluoride varnish that will instantly give them an extra boost of cavity protection that will last until their next visit.
Non-Nutritive Habits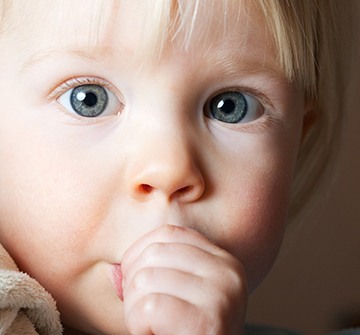 It's perfectly normal for an infant to suck on their thumb or finger to comfort themselves—about 90% of children will engage in this habit at one point or another. This is relatively benign initially, but once a child's teeth start to come in, these behaviors could potentially hamper their oral development and interfere with their erupting teeth. Our team is happy to give you strategies on how to help your child break this habit in the most gentle and stress-free way possible. If you want some guidance, feel free to reach out anytime—we've already helped countless children stop over the years!
Laser Frenectomies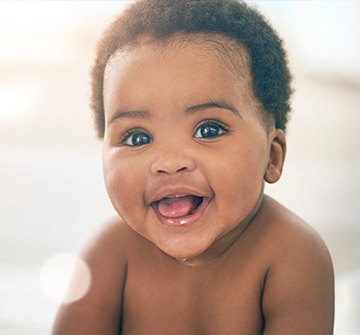 If your child has a severe lip or tongue-tie, the Solea laser can be used to perform a laser frenectomy. This simple and easy procedure is designed to improve your child's lip and tongue mobility while providing greater oral function to perform many of the most common tasks (i.e., breastfeeding, bottle feeding, speaking). Taking less than a minute to complete, the Solea laser is quick and painless, allowing your little one to return to normal activity immediately following treatment.