Dentistry for Children – Pelham, NH
Warm & Friendly Care
for School-Aged Smiles
It's an exciting time once your child starts school. They're spending more time than ever away from home, making friends, and learning more about the world every single day. The team at Simply Pediatric Dentistry & Orthodontics is here to make sure your child always has a confident smile to show off in the classroom and beyond, and we'll do that by providing the dedicated, personalized care they deserve as the grades go by. To schedule their next appointment for dentistry for children in Pelham, NH, give us a call today.
Why Choose Us for Dentistry for Children?
Comprehensive dentistry in one convenient location
Led by accomplished children's dentist Dr. Bassel Boulos
Happy to accept & maximize all insurance plans, including Medicaid
Dental Checkups & Teeth Cleanings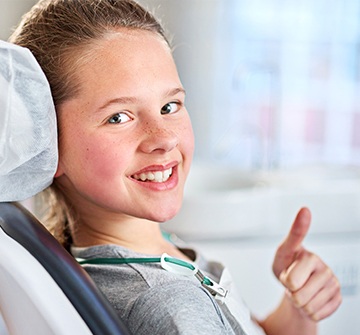 Many oral health problems have initial signs that are easy to miss early on, meaning your child likely won't notice anything until an issue is quite serious. With regular preventive appointments, however, our team can make sure nothing has the chance to "sneak up" on your child's smile. In addition to a professional cleaning, your child will also receive a thorough exam that looks at their teeth, gums, and bite alignment so Dr. Boulos can recommend any treatments they might need to keep enjoying optimal oral health.
Dental Sealants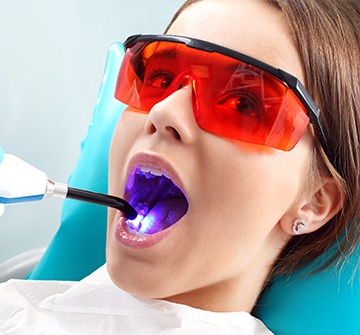 Here's something every parent should know: four out of five childhood cavities develop on the chewing surfaces of the back teeth. Why? Because their location makes them particularly difficult for children to brush effectively, allowing plaque and food debris to accumulate and cause decay. With a dental sealant, however, we can literally place an invisible barrier over this part of the teeth to keep them protected and healthy. They only take minutes to apply but can easily last for over a decade.
Learn More About Dental Sealants
Fluoride Treatment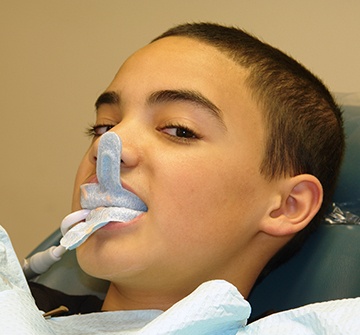 More than likely, every tube of toothpaste and glass of tap water in your house contains added fluoride. Over the decades, this helpful mineral has been shown to boost oral health by drastically reducing a person's risk for cavities. It's especially useful for children while they are still learning to brush. As part of your child's routine checkups, we can apply a highly-concentrated fluoride gel to their teeth for a minute or so. This will quickly repair any minor areas of damage to stop decay in its tracks.
Learn More About Fluoride Treatment
Tooth-Colored Fillings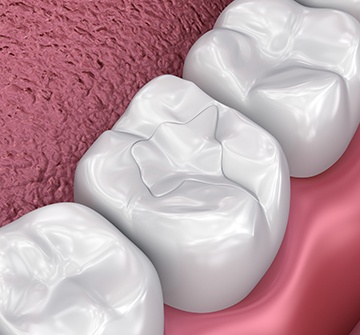 Should your child develop a cavity, you don't have to worry about our team using a large, gray filling to fix it that will instantly stick out in their smile. Instead, a composite resin-based filling will be specially shaded to match their enamel so the restoration itself practically disappears within their mouth. This solution is not only less invasive than a traditional filling, but it also won't make your child's tooth more sensitive to hot and cold temperatures.
Learn More About Tooth-Colored Fillings
Safe Digital X-Rays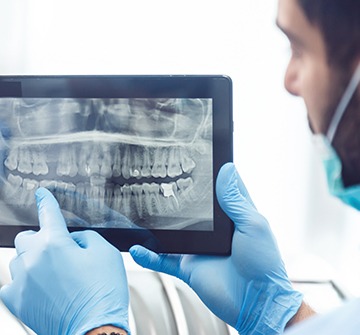 Does the thought of your child being exposed to radiation from dental X-rays cause you to feel nervous? If so, then you're far from alone, and we're happy to put that concern to rest. Simply Pediatric Dentistry & Orthodontics only uses digital X-rays, which emit about 90% less radiation compared to traditional film radiography. On top of this, they also generate better images in less time, meaning they help improve your child's care and speed up their appointments!
Root Canals / Pulp Therapy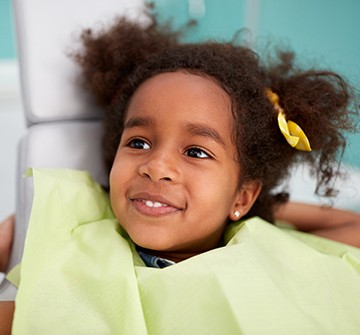 If your child is experiencing a toothache that only seems to be getting worse, then the hurting tooth may have an infection in the dental pulp. This is basically the "nerve" of the tooth, and the only way to fix this kind of problem is with pulp therapy. Similar to a root canal for adults, the procedure involves removing the infected tissue and filling the tooth with a biocompatible substance. Unlike a root canal, however, any healthy pulp is left in the tooth in order to help it develop and function normally. Thanks to our team's experience and use of sedation dentistry, we can guarantee your child a pain-free experience during this treatment.
Non-Nutritive Habits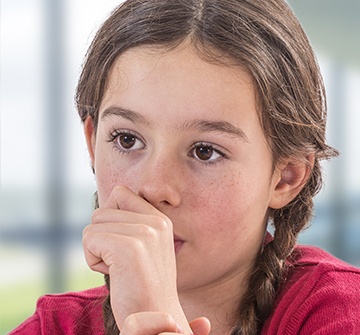 Is your child still sucking their thumb even though most of their peers have stopped? This isn't uncommon, but this habit can severely interfere with their emerging teeth and even hamper their oral develop if left alone. To get your child to stop in the most stress-free way possible, our team can offer you tips that have already worked for countless children in the past. Just give us a call if you need any help!
Emergency Kid's Dentistry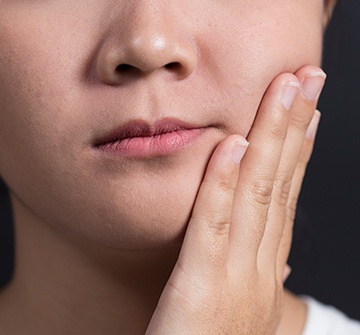 Has your child just been in an accident where one or more of their teeth were damaged? Are they complaining of a severe toothache? It can be tough to know what to do in the middle of a dental emergency, but thankfully, we have a very simple plan for you: call Simply Pediatric Dentistry & Orthodontics. We'll give you first-aid tips over the phone and can even schedule a same-day appointment to see your child right away if necessary.
Learn More About Pediatric Emergency Dentistry
Tooth Extractions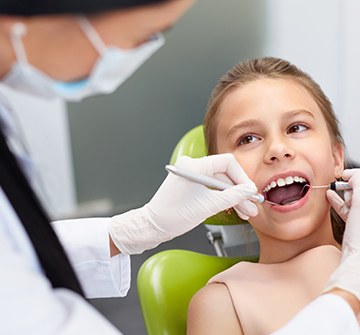 With all of our little patients, our goal is to help them keep and maintain their natural teeth for as long as possible, but in some situations, the best thing to do is simply remove a problem tooth. We may recommend extracting one of your child's teeth if:
It is too decayed to be repaired
Physical trauma has made the enamel too weak to support a restoration
A baby tooth won't fall out and is preventing an adult tooth from coming in
This procedure can cause many children to feel nervous, but thankfully, our team can use sedation dentistry to help even the most fearful child relax the entire time.
Sports Mouthguards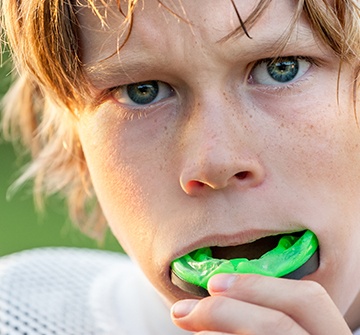 Once your child has all their permanent teeth, we can make them a custom sports mouthguard to keep their precious smile safe while they stay active. These small dental devices are comfortable to wear and can protect your little one's teeth, soft tissues, and jaw when they're playing sports or enjoying an active hobby. Most importantly, sports mouthguards can go a long way in keeping your son or daughter from needing emergency dental care should they take a blow to the face. For such a simple device, a sports mouthguard can give you and your child more peace of mind!