Dentistry for Teens – Pelham, NH
Quality Dental Care
Even Teens Can Appreciate
When your child reaches their teenage years, things start to get… interesting. They're busier than ever between school, friends, and all their other interests, and it's easy for their oral hygiene to go completely out the window. At Simply Pediatric Dentistry & Orthodontics, we're ready to do our part to ensure your child has a strong and healthy smile by providing the high-quality, personalized care they deserve. While they might not think that going to the dentist is cool, they'll certainly appreciate having a great-looking set of teeth! To schedule your next appointment for dentistry for teens in Pelham, NH, give us a call today.
Why Choose Us for Dentistry for Teens?
Convenient early morning & Saturday appointments
Expert team with decades of pediatric dentistry experience
All dental insurance & Medicaid welcome
Dental Checkups & Teeth Cleanings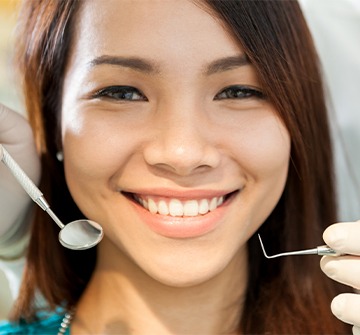 Dr. Boulos strongly recommends that your child should attend at least one checkup and cleaning appointment every six months to make sure their oral health stays in great shape. In addition to checking them for cavities and gum disease, they'll also determine if they could benefit from orthodontic treatment. If they would, you won't have to travel far to get it, as our dental office also has Dr. Sam Alkhoury, a certified orthodontist, on staff.
Dental Sealants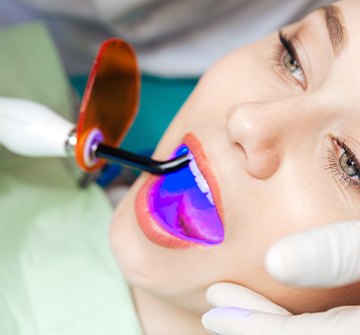 Even though your teen has probably been brushing and flossing on their own for years at this point, it's still possible that they aren't cleaning every single surface of their teeth. For most, they miss the chewing surfaces of their back teeth because of their location, which can allow cavities to develop over time. However, we can give these teeth the extra protection they need with a dental sealant. With this, we can literally place an invisible barrier over the teeth to keep plaque, bacteria, and acids from harming the enamel.
Fluoride Treatment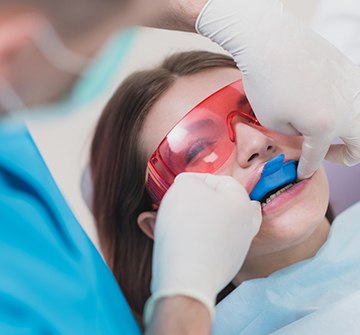 Regular exposure to fluoride has been shown to strengthen the enamel as well as lower someone's risk for developing cavities, which is why you'll find it added to most oral hygiene products and community water sources. You'll also find it in our dental office, where our team can apply a fluoride gel to your teen's teeth as part of their regular preventive visits. This will give them an extra weapon in the fight against tooth decay by repairing any areas of minor damage that could turn into a cavity later.
Tooth-Colored Fillings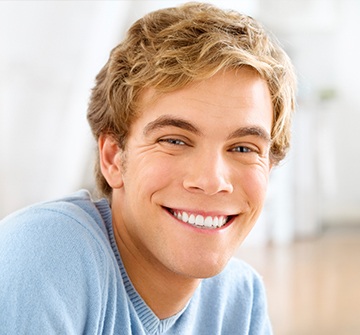 If it were left up to us, none of our patients would ever get cavities, but any parent will tell you that this is hardly the case with most children! Should your child develop one, we're happy to make it virtually disappear using a tooth-colored filling. Instead of gray amalgam, these fillings are made of a composite resin material that can be matched to your child's enamel color. That way, the restoration will look just like natural dental structure and won't stick out in your child's smile, meaning they won't have to worry about their friends noticing it.
Safe Digital X-Rays
X-rays are something we use every day in our dental office to get a better look at our patients' smiles, and since upgrading to digital X-rays, we've managed to make this part of the diagnostics process faster, safer, and more effective. Compared to regular film X-rays, digital X-rays capture higher-quality images, take less time to do so, and they even emit 90% LESS radiation by comparison, making them a win-win-win for teens and parents alike!
Root Canals / Pulp Therapy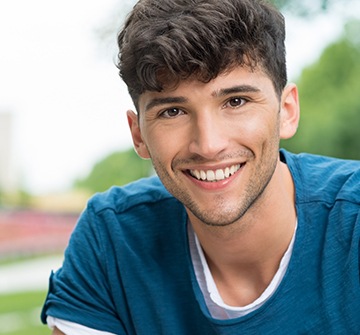 Does your child have a terrible toothache? If so, then it may have an infection in the sensitive nerve, called the dental pulp. Previously, the only way to fix this kind of problem was to remove the tooth altogether, but thankfully, we can use pulp therapy to both stop the pain and save the tooth. We'll simply remove the infected tissue, leaving any healthy portion behind to give your child relief and enable the tooth to function and develop normally as the years go by.
Emergency Kid's Dentistry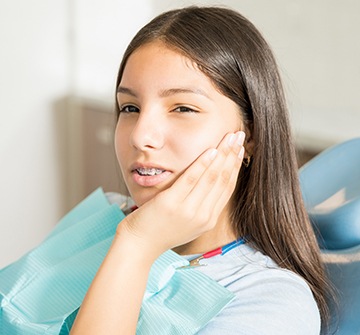 Teens are constantly on the go and are not always the most coordinated people on the planet, so it's not uncommon for them to get into accidents where one or more of their teeth are broken or knocked out. Should your child ever require urgent dental care, don't hesitate to give our dental office a call. We'll be happy to schedule a same-day appointment so we can see them right away and fix the problem in no time.
Learn More About Pediatric Emergency Dentistry
Dental Crowns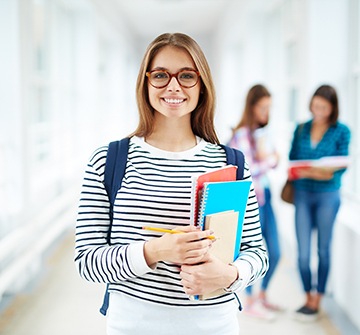 If your child develops a large cavity or severely cracks a tooth, we'll be able to fully repair it using a dental crown. These tooth-shaped restorations are designed to look and function just like natural teeth, and they work by fitting directly over damaged enamel. The process to get one normally takes two appointments to complete, during which Dr. Boulos will custom-design their restoration to guarantee the most attractive and durable result possible.
Tooth Extractions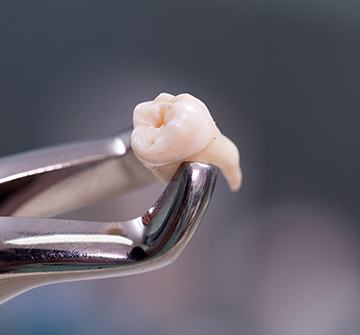 While removing a child's tooth is never our first choice, we're more than capable of performing this treatment should your child ever need it. We will only recommend extracting a tooth if:
Advanced decay has damaged it beyond the point of repair
The enamel is severely broken and cannot be put back together
More room is needed in the mouth for an upcoming orthodontic treatment
Our extractions are always performed with a gentle touch, and for particularly nervous children, we're able to offer sedation dentistry to ensure that they have a calm and stress-free appointment.
Sports Mouthguards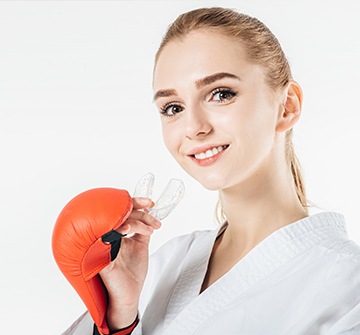 Did you know that many sports and activities that can potentially damage your teen's teeth don't require them to wear a sports mouthguard? The American Dental Association recommends wearing a custom mouthguard when playing basketball, football, gymnastics, soccer, skateboarding, rock climbing, surfing, and many more. These small dental devices are custom made to ensure a comfortable fit and maximum protection while your teenager stays active. For such a small appliance, a sports mouthguard can make all the difference in protecting your teen's teeth, soft tissues, and jaw from serious damage.