Invisalign - Pelham, NH
Straightening Smiles with Clear Solutions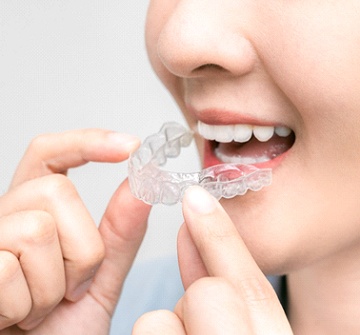 If you recently discovered that your teen needs orthodontic treatment to fix overcrowding, gapped teeth or a misaligned bite, he or she is likely unhappy about it. Most teens are under the impression that traditional metal braces are the only way to fix these common problems; however, at Simply Pediatric Dentistry & Orthodontics, we are pleased to offer an alternative solution. With Invisalign, your teen can receive the care they need without the embarrassing metal. With clear aligners, they'll achieve faster results without compromising their daily appearance or bringing attention to their dental work. To learn if your teen is a qualified candidate, or if you would like to schedule an appointment with a member of our team today, call our office.
How Does Invisalign Work?
Invisalign is an FDA-approved orthodontic system that uses clear, plastic, custom-made aligners to gently shift teeth in the right direction. Using SmartTrack material that took eight years of research and testing to create, this unique form of treatment is a comfortable alternative to traditional braces and produces quicker results in as little as 8-14 months, depending on the severity of your teen's case.
When using Invisalign, your teen will be expected to wear their trays for 20-22 hours each day, 1-2 weeks at a time. By keeping regular appointments with our team of professionals, your teen will move quickly through treatment, as we will be able to make any necessary adjustments in a short amount of time.
Trays are to be removed only when eating, drinking, or cleaning them, so you'll want to make sure your teen is responsible enough to take care of the aligners throughout treatment.
Indications for Invisalign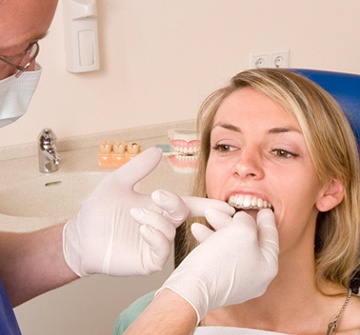 As a versatile treatment option for patients with overcrowding, gaps between teeth and bite alignment concerns, Invisalign is capable of producing healthier, more beautiful smiles in less time than with traditional braces.
Crowded Teeth
When teeth sit too close to each other, it can cause problems to develop throughout the mouth, including tooth decay, gum disease, and other serious dental issues. By using Invisalign, your teen's teeth will slowly separate and allow for additional space. This will make for easier cleaning when brushing, flossing and rinsing.
Spaces Between Teeth
Because gapped teeth can pose an equally serious problem, food and debris can become trapped, making it more likely to experience many of the same issues as someone with crowded teeth. Fortunately, Invisalign can bring your teen's teeth back together and eliminate unnecessary space.
Incorrect Bite Alignment
No matter if your teenager has an overbite, underbite, crossbite or open bite, Invisalign is capable of moving their teeth in the right direction and allowing for an improved appearance and better oral health. This method of treatment will minimize chronic jaw pain caused by a poorly aligned bite as well as excessive wear and tear on tooth enamel.
Benefits of Invisalign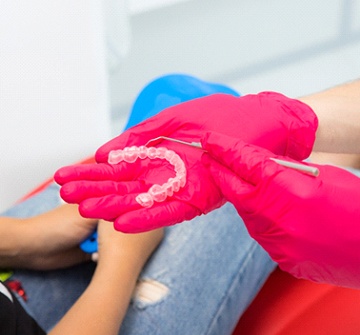 Faster results than with metal braces (8-14 months)
Easy to clean because you only need a soft-bristled toothbrush, clear soap, and lukewarm water
Flexible solution for busy teens, as they can remove them before a big game or event (but should remember to immediately reinsert them when finished)
No food restrictions because aligners are to be removed before eating or drinking (except water)
Makes playing sports or an instrument easier than with traditional braces
A clear solution that is virtually undetectable by others
Understanding the Cost of Invisalign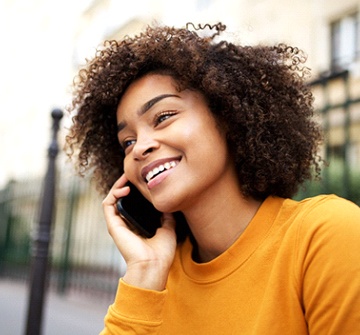 Knowing how much you can expect to spend on your teen's Invisalign treatment isn't exactly clear cut. Because every patient is different, you'll need to schedule a consultation with a member of our team to get a better idea of how much your out of pocket expenses will be.
Naturally, various factors come into play when establishing the cost of treatment, such as the number of aligners your teen will need, the retainer they'll need to wear when finished with treatment, and the severity of their case when starting with Invisalign.
Once you have a better understanding of the cost, you can contact a representative from your dental insurance company to find out if any or all of your child's orthodontic treatment is covered. No matter their answer, our team will be here to help you navigate the financial process and ensure you stay within your budget.