Solea Laser Dentistry – Pelham, NH
Give Your Child a Zero-Anxiety Dental Experience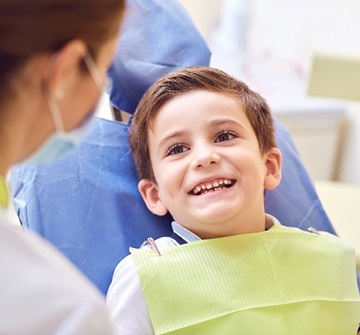 A bad experience at the dentist's office at a young age could discourage your child from seeking dental care as an adult – even if there's an important procedure they need to protect their teeth. With Solea laser dentistry in Pelham, NH, Dr. Boulos can treat your little one's precious smile while avoiding the noise and anxiety usually caused by dental drills and other traditional metal tools. >Call our dental office today to learn how the state-of-the-art technology at Simply Pediatric Dentistry & Orthodontics Pelham can make all the difference to your child.
What is the Solea Laser and How Does It Work?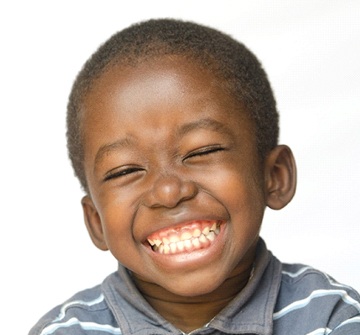 Solea a CO2 laser that operates on a unique wavelength. Unlike traditional diode lasers used at other dental offices, Solea can be used on all tissues in the mouth. That means they can be used for a wide variety of treatments involving both the teeth and the gums. A computer will help control the beam for maximum accuracy.
The laser is virtually painless, and in many cases your child's mouth might not even need to be numbed for the procedure. It also doesn't make any noise or vibrate, which can help patients with dental anxieties stay calm and comfortable. As a side-benefit, the heat from the laser seals damaged blood vessels (meaning less bleeding) and sterilizes your child's mouth so that there's less chance of an infection after the surgery.
What is Solea Laser Dentistry Used For?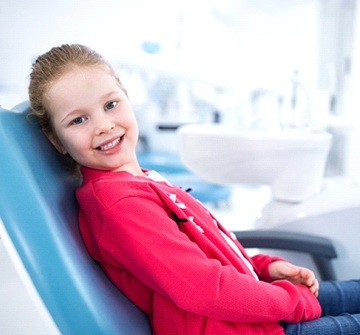 One of Solea's many advantages is the wide array of treatments it can help improve. At Simply Pediatric Dentistry & Orthodontics, we might use this tool in order to:
Prepare your tooth for a filling by removing small amounts of enamel.
Shape the tooth to make room for a crown or another restoration to be placed.
Relieving certain sores in the mouth.
Treating gum disease and other infections.
Of course, there are plenty of other ways a Solea laser might be used depending on your child's needs. Talk to us about their treatment to see if the procedure could be enhanced with laser dentistry.
What are the Benefits of the Solea Laser Dentistry?
A Zero-Anxiety Experience: Children who are frightened or agitated by the loud noise and vibrations of a dental drill will be much less anxious when a Solea laser is used instead. The treatment itself is also far more comfortable that what they would experience with traditional dental tools.
Less Blood: A dental laser can cauterize the wounds it creates. That means there will be less bleeding for your child to deal with after the procedure.
Less Healing Time: The precision of a dental laser will only remove the oral tissues that need to be removed, and as a result recovery time tends to be shorter.
Efficiency: Thanks to the precise and easy-to-use laser beam, treatments tend to be much faster, meaning your child doesn't have to stay in your dental chair as long (and you can get them back home or back to school much sooner).
Laser Frenectomies
If your child has a severe lip or tongue tie, the Solea laser can be used to perform a laser frenectomy. This simple and easy procedure is designed to improve your child's lip and tongue mobility while providing greater oral function. Taking less than a minute to complete, the Solea laser is quick, allowing your little one to return to normal activity immediately following treatment.