Dentistry for Toddlers – Pelham, NH
Terrific Smiles
for the Terrible Two's
Has your adorable baby turned into a rambunctious toddler practically overnight? Are they exploring the world like it's going to be gone tomorrow? Toddlers are a tremendous amount of fun, but they take A LOT of energy to parent. Thankfully, when it comes to their oral health, you have an expert team ready to take care of everything they need. At Simply Pediatric Dentistry & Orthodontics, we're able to keep up with even the most hyper toddler and ensure they'll have a healthy smile wherever life takes them. To schedule their next "dental adventure," contact us today to learn more about dentistry for toddlers in Pelham, NH.
Why Choose Us for Dentistry for Toddlers?
Team led by accomplished children's dentists Dr. Bassel Boulos
Warm & friendly staff who know how to make dental visits fun
All insurances including Medicaid accepted
Dental Checkups & Teeth Cleanings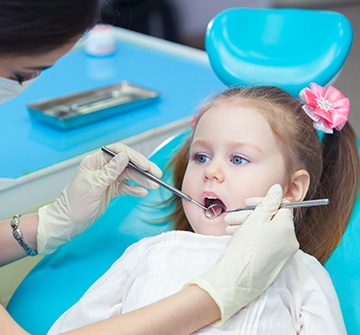 At your child's routine checkups, Dr. Boulos will briefly examine their teeth, gums, and bite in order to gain a full understanding of their oral health. By bringing your children to see us at regular intervals, you can make sure that any potential issues are taken care of as quickly as possible. Your child will also start to receive professional cleanings at this age, which are especially helpful while they are still learning to brush consistently and effectively.
Dental Sealants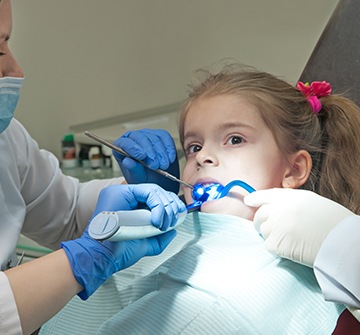 As your child's back teeth start to come in, it's very important to keep them protected because their location and deeply grooved surfaces make them quite tricky for little hands to clean, meaning they are quite vulnerable to developing cavities. To help with this, we can place a thin, clear layer of composite resin over the chewing surfaces of the back teeth to literally seal them off from harmful plaque, bacteria, and acids. This procedure can be completed in just a few minutes at the end of their regular checkup, and once in place, sealants can be trusted to last for about a decade.
Fluoride Treatments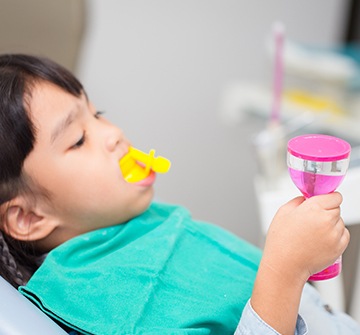 If you really look, you'll probably notice that fluoride is all around you—in the foods you eat, your toothpaste, and even the tap water your family drinks. Regular exposure to this mineral has been shown to dramatically lower a child's risk for cavities, so you'll find it used every day in our dental office as well! At your child's preventive checkups, we can give them a topical fluoride treatment to strengthen their enamel and repair any areas of minor damage to stop cavities before they even start.
Tooth-Colored Fillings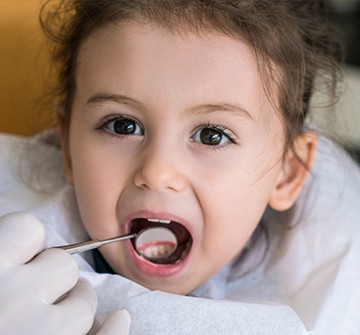 While preventing cavities is always our top priority, we do have a quick and easy solution should your child develop one. Instead of a dark gray amalgam filling, we can repair their tooth with a composite resin that is colored to perfectly match their enamel. With this, the restoration will completely blend into the smile so your child doesn't have to worry about their friends noticing it whenever they laugh, speak, or eat.
Safe Digital X-Rays
Dr. Boulos and our team have trained eyes that are able to spot even the slightest hints of oral health problems, but sometimes, certain issues show initial signs that are beyond what the naked eye can see. That's why we like to routinely use dental X-rays to get a better look below the surface of the smile. Our dental office only uses 100% digital X-rays, which compared to traditional film radiography, capture sharper images, take less time to do so, and they even emit 90% LESS radiation as well, giving plenty of parents peace of mind.
Root Canals / Pulp Therapy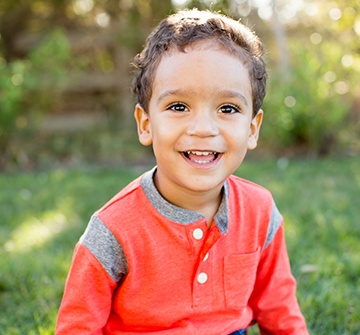 At the center of every tooth is a small bit of soft tissue called the dental pulp, which among other things, contains a sensitive nerve. Sometimes, this part of the tooth can become infected due to a longstanding cavity or crack in the enamel, and a very painful toothache is usually the result. Thankfully, with pulp therapy, we can both relieve this pain and save a tooth from extraction with just one procedure, ensuring the tooth looks and functions like normal for years to come.
Non-Nutritive Habits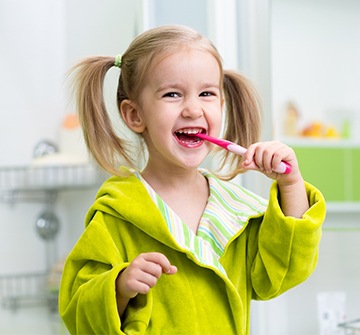 Does your child still suck their thumb even though their teeth have started to come in? If this causes you concern, you're right to feel this way. This previously adorable habit can actually cause their teeth to come in crooked and hamper the development of their jaw, so getting them to stop is paramount for their oral health. Of course, this is easier said than done! If you need some help getting your child to break this habit, just reach out to our team, and we'll offer you proven tips and strategies that have worked for countless children over the years.
Learn More About Thumb Sucking
Emergency Kid's Dentistry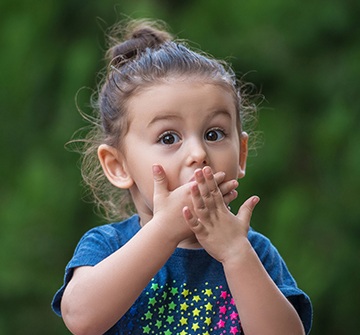 Toddlers are both endlessly energetic and hilariously clumsy at times, both of which can lead to an accident that does damage to their teeth and mouth. Plus, they are not exactly known for being the best brushers in the world, so it's easy for them to develop uncomfortable toothaches. Should your child ever experience acute dental pain and need help right away, you're always welcome to call our dental office. We'll let you know what to do over the phone and can even schedule a same-day appointment so we can get them out of pain as fast as possible.
Learn More About Pediatric Emergency Dentistry
Tooth Extractions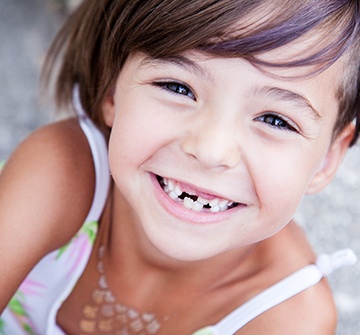 In an ideal world, all of your child's baby teeth would fall out naturally to make way for their adult smile, but in certain situations, purposely removing a tooth may be called for. Your child might require a tooth extraction if:
One or more teeth have severe decay
A tooth has sustained physical trauma and cannot be repaired
A stubborn baby tooth is blocking the path of an incoming adult tooth
We know this procedure can cause many children to feel nervous, which is why we're happy to provide soothing sedation dentistry to help even the most fearful child feel perfectly calm the entire time.