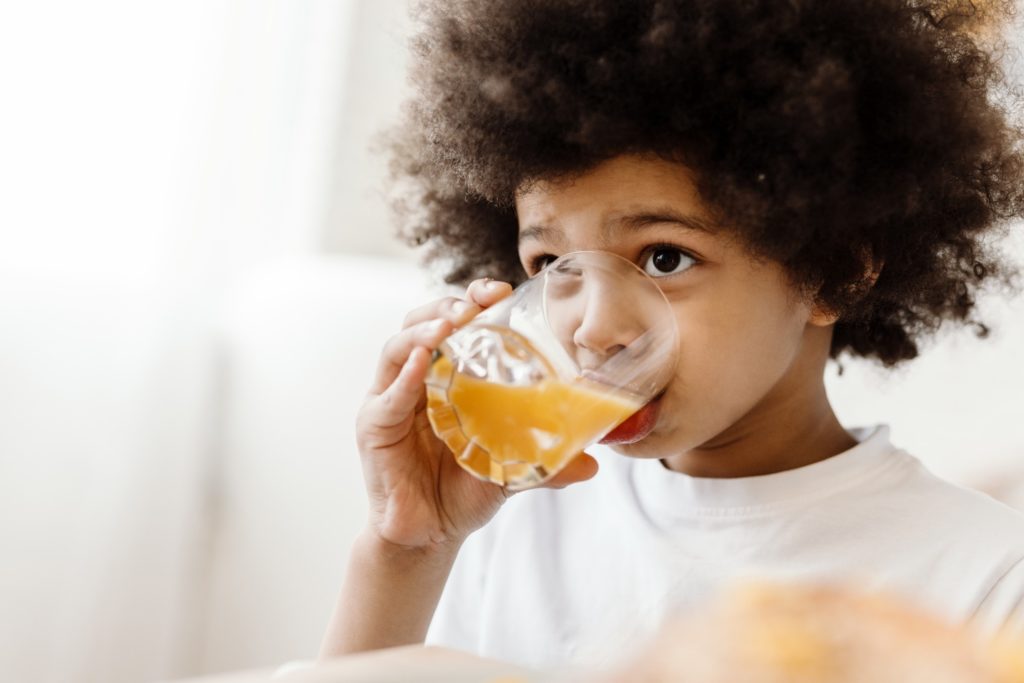 Does your child love drinking apple or orange juice with their breakfast or as an afternoon pick-me-up? While fruit juices are marketed as healthy, just 8 ounces can contain up to 23 grams of sugar – that's just as much as soda! That's why it's so important to be truly mindful of how your child's diet impacts their oral health. Keep reading for an in-depth look at the effects of fruit juice on your child's teeth.
An Inside Look at Fruit Juice & Oral Health
From the catchy commercials to the flashy packaging, fruit juices are marketed to both parents and children alike. Unfortunately, the messaging is somewhat misleading, causing parents to think soda is the enemy, not fruit juices. In reality, that's not quite the case. Any drink that is high in sugar increases your child's chances of tooth decay. That's why the American Academy of Pediatrics (AAP) recently shared that children under a year old should not consume any fruit juice. This recommendation is in an effort to combat recent statistics, like 50% of children will have tooth decay before the age of 5.
5 Smile-Friendly Alternatives
Now you may be wondering, "But what if my child loves fruit juice?" The good news is that there are more smile-friendly alternatives, like:
Offering them fresh fruit.
Giving them juices that are lower in sugar, like vegetable juices.
Being mindful of the quantity (4-6 ounces per day is the maximum).
Diluting their favorite fruit juice in water.
Offering sparkling water.
5 Additional Oral Health Best Practices for Kids
When it comes to keeping your child's smile decay-free, cutting down on their sugar intake is a great place to start. For a truly healthy smile, however, there are a few other best practices they should be following:
Brushing for two full minutes both morning and night.
Flossing daily (as soon as they have two teeth that touch).
Attending six-month dental checkups and cleanings (starting around their first birthday).
Avoiding unhealthy dental habits, like chewing on ice.
Eating plenty of teeth-friendly, nutrient-dense foods, like lean proteins and raw vegetables.
Teeth, even baby ones, play an essential role in helping your child chew, speak, and smile. So, the importance of a healthy smile cannot be said enough. While keeping their teeth decay-free can seem overwhelming, do your best to start with small best practices, like keeping their consumption of fruit juices to a minimum.
About the Practice
For our team at Simply Pediatric Dentistry & Orthodontics, helping growing smiles stay happy and healthy is a top priority. We love helping infants, toddlers, children, and teens keep their teeth decay-free through meticulous checkups, thorough cleanings, and an emphasis on patient education. Assisting families in their quest for healthy, happy smiles is what we do best! If you have a question about your child's at-home oral hygiene routine, you want to learn more about preventing cavities, or you need to schedule an appointment, don't hesitate to visit our website or call (603) 635-1166.