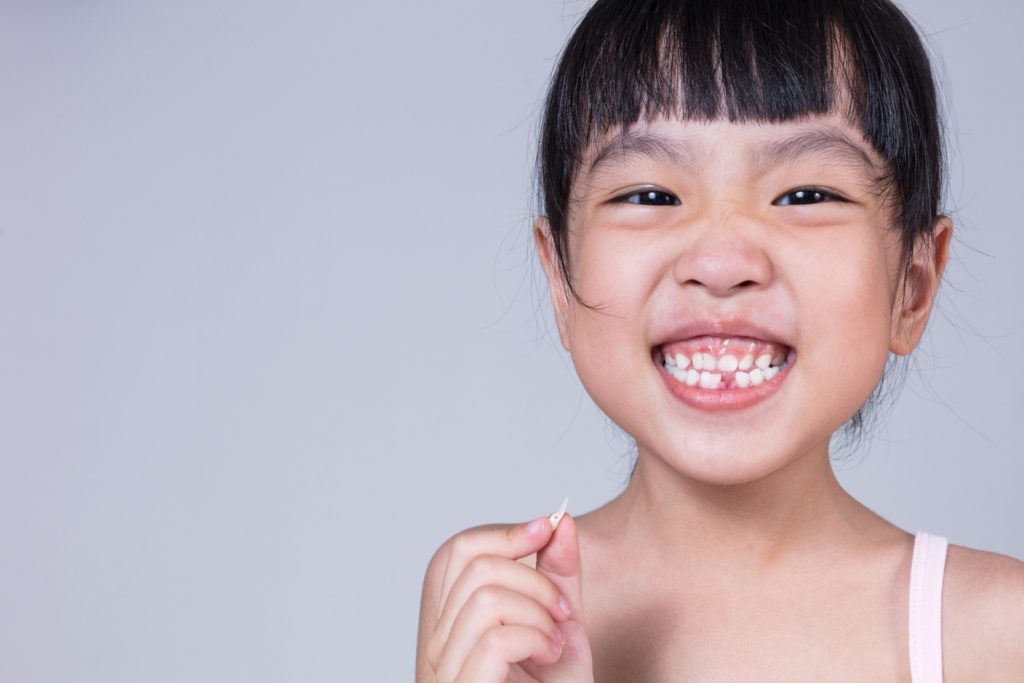 Is your child a bit nervous about losing their baby teeth? That's completely natural. Although you as the parent know it's a completely normal part of growing up, your little one might need some time to digest the fact that their teeth are going to start falling out. Naturally, you want the experience to be a stress-free as possible. That's why we are sharing # tips to help!
Tip #1: Explain Things Fully
As a parent, it's natural to want to tip-toe around certain topics that might make your child feel scared. However, it's important to explain what to expect thoroughly and answer any follow-up questions they have right away. That way, they don't hear a myth on the playground (like their teeth will need to be pulled out by slamming a door shut) and believe it.
Tip #2: Keep It Positive
It's important to keep any conversations surrounding the idea of losing baby teeth very positive. Avoid words like "scary" and "painful." Instead, present this milestone as something they should be proud of. After all, it means their permanent smile is on its way!
Tip #3: Play Up the Tooth Fairy
Introducing the tooth fairy is a great way to make the entire experience more magical for your child. Buying them books and showing them fun videos on the top can add some excitement into the mix. Plus, getting a special pillow just for their tooth can help make the process fun, not scary.
Tip #4: Celebrate the Milestone
As mentioned above, your child may naturally feel a bit scared. Once they conquer the milestone and lose that first tooth, celebrate! Give them plenty of praise for being so brave and help them carefully place their tooth underneath their pillow. You can also play a fun activity, like a picnic at the park or an after dinner dessert run.
Tip #5: Know When to Ask for Help
If your child's baby teeth are a bit stubborn, don't try to take matters into your own hands by forcefully yanking it out. Not only can this damage their gums, but it can also traumatize your child. Instead, get in touch with their pediatric dentist. They will be able to take a good look at their teeth and determine the best course of action.
Losing baby teeth should be an exciting time for both you and your little one. So, make sure to keep the above tips in mind throughout the process!
About the Practice
Our team at Simply Pediatric Dentistry & Orthodontics loves helping growing smiles thrive! If your child is around the age where they may start losing their baby teeth, we're here to make the entire experience as stress-free as possible for everyone in your family. If you have any questions about navigating this process or you'd like to schedule an appointment, visit our website or call (603) 635-1166.